2019 INFORMATION UPDATED WEEKLY!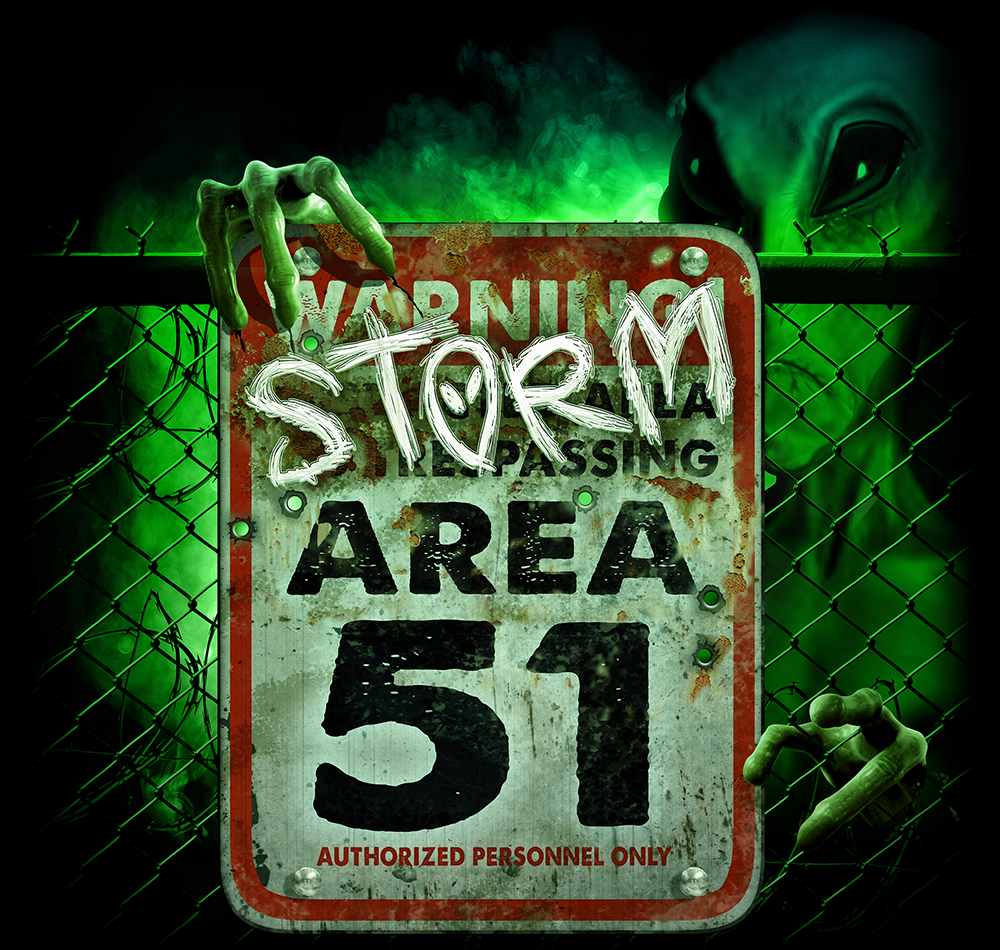 ALL NEW FOR 2019

STORM AREA 51

In a concealed area deep in the deserts of Nevada, sits a conspiracy ridden government base, "Area 51". The infinite secrecy surrounding this base has made it a frequent subject in conspiracy theories. Rumors of harbored aliens and horrific experiments are common talk of Area 51. After the sighting of an unidentified flying object that landed at Area 51, the government had no choice but to provide an explanation. Despite what was told to the public, you know there is more to the story.

As you travel along "Extraterrestrial Highway" and make your way up to the borders surrounding this base, you come upon an unsecured entrance. Now's your chance to Storm Area 51. Sneaking your way through the base, you discover unexplainable sounds, smells, and alien type beings. Suddenly, the sirens begin to blare. Did the government find out you have entered this restricted base, or are the aliens taking over? Your mission is to find the truth; they can't stop us all.