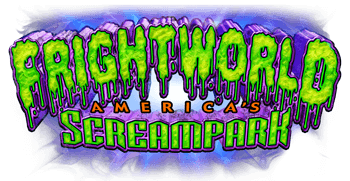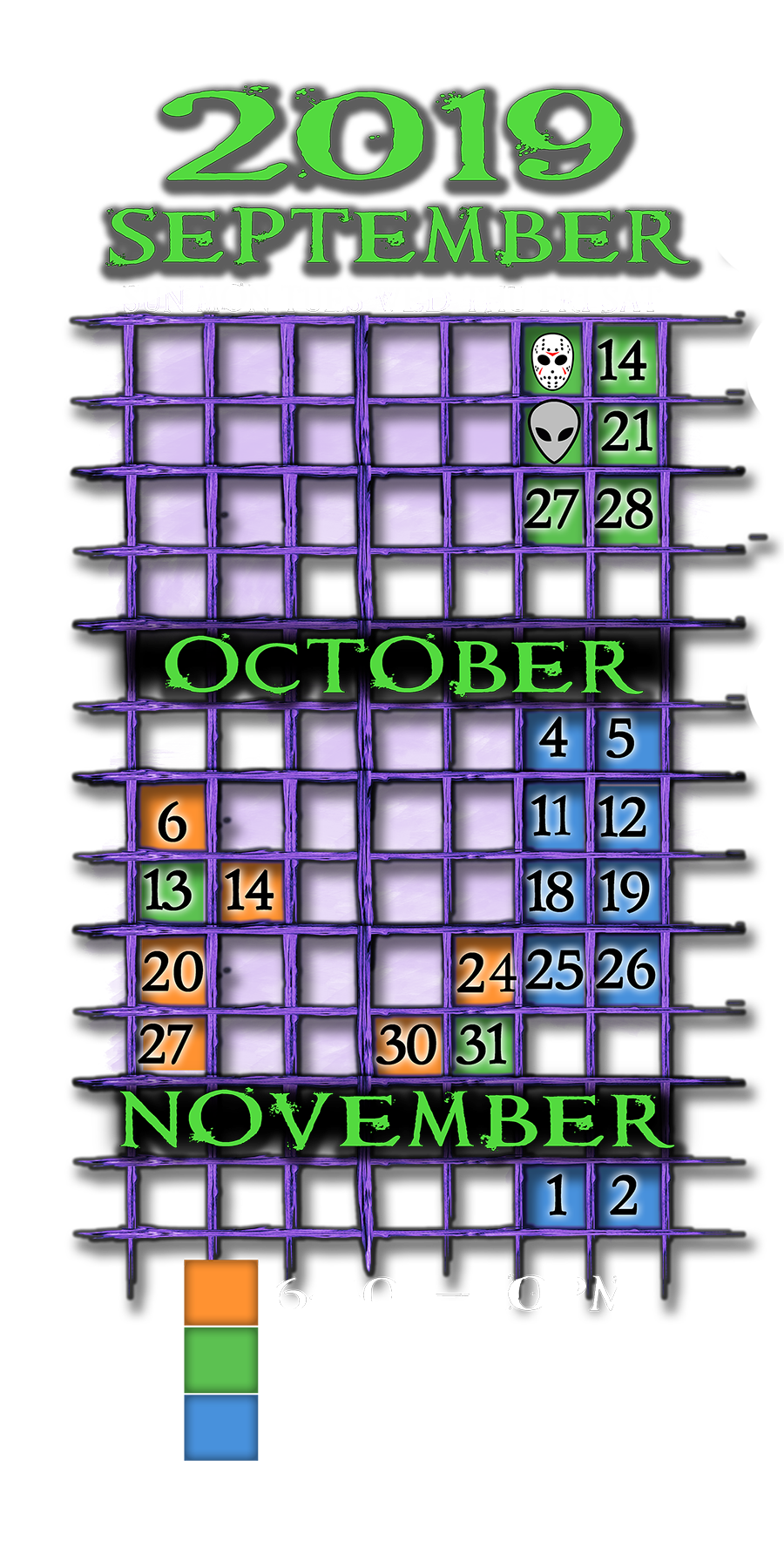 • Frightworld is completely indoors, sells tickets until the times listed and remains open until you go through each attraction.
• NO BAGS/BACKPACKS are allowed inside Frightworld, please plan accordingly.
• Expect longer wait times on Fridays and Saturdays, to skip the box office line be sure to purchase tickets in advance online.
• For the best experience purchase the VIP frightpass which allows you to skip the general admission lines for each attraction and receive exclusive discounts!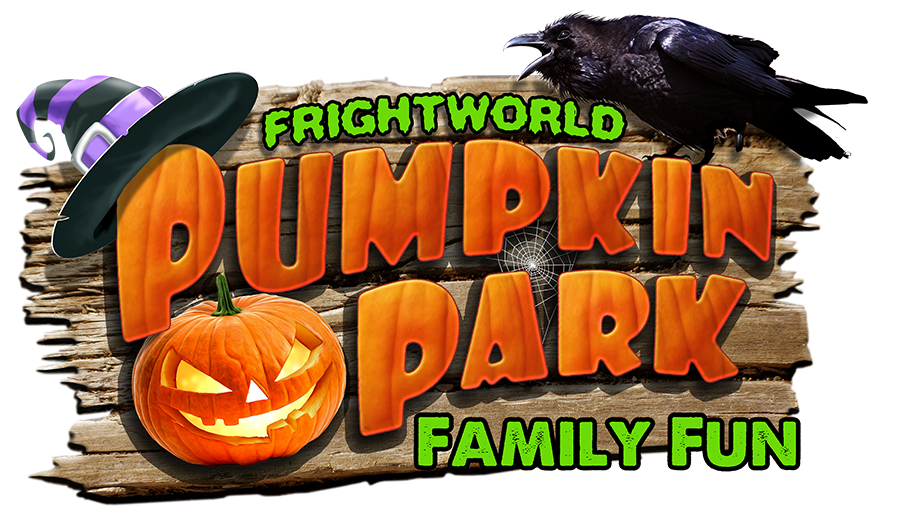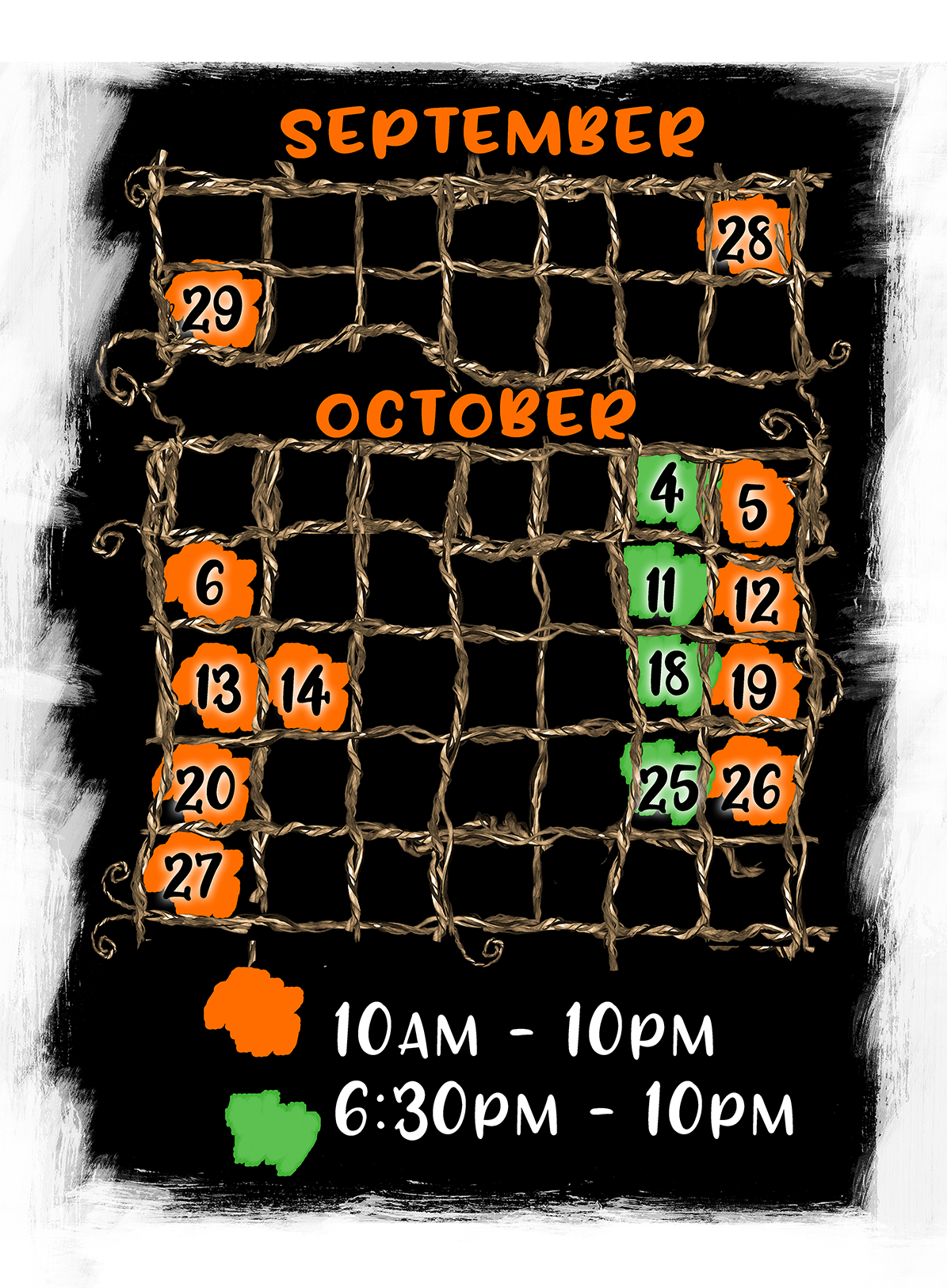 CLOSED FOR 2019!
• We only accept USD Cash,  an ATM is available on site.
• Frightworld Pumpkin Park is outdoors and hours are subject to change due to weather conditions.
• NO BAGS/BACKPACKS are allowed inside the Pumpkin Park, please plan accordingly.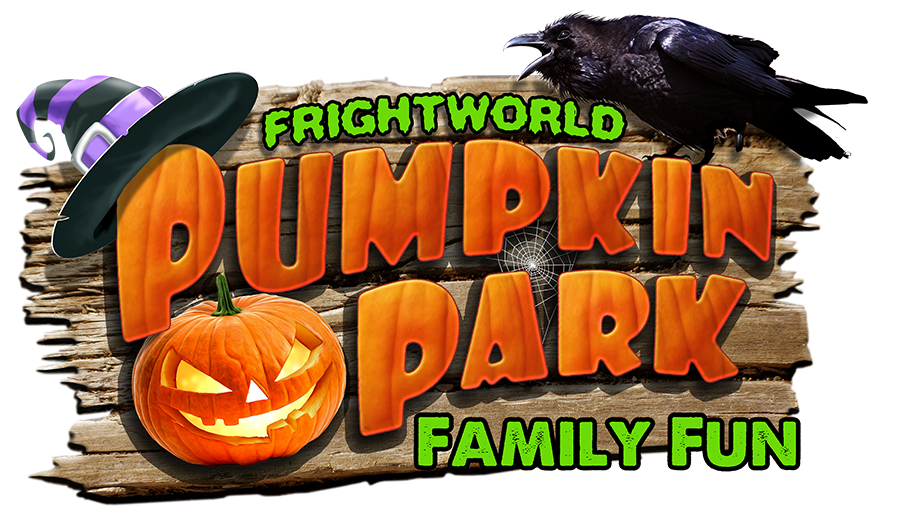 The Frightworld Pumpkin Park is open various days and nights throughout the fall season. Bring your family, friends or significant other and pick out your pumpkins, enjoy the photo op areas, and grab some warm donuts and apple cider in our concessions area. This fall event is great for all ages! – This event is separate from Frightworld's Haunted Attractions.

BACK AND BETTER THAN EVER FOR 2019! 
• FOR ONE DAY ONLY, SATURDAY OCT. 26TH FROM 11AM TO 3:30 PM.
• TAKE YOUR LITTLE ONE'S TRICK OR TREATING THROUGH FRIGHTWORLD WITH THE LIGHTS ON AND NO MONSTERS!
• FAMILIES CAN ENJOY KID FRIENDLY HAUNTED HOUSES, FACE PAINTING, BALLOON ANIMALS, TRICK OR TREATING (NOW WITH MORE CANDY THAN EVER!) AND A HALLOWEEN SAFETY KIT, TRICK OR TREATING BAG INCLUDED!
KIDS ARE $12 EACH, PARENTS ARE FREE!!
THIS ONE DAY ONLY EVENT WILL SELL OUT!

THE MOST INTENSE EVENT OF THE SEASON!
• NOV. 1ST AND 2ND ONLY
• THINK YOU HAVE WHAT IT TAKES TO MAKE IT THROUGH BUFFALO'S #1 HAUNTED ATTRACTION? HOW ABOUT WITH ALL OF THE LIGHTS OUT?
• MAKE YOUR WAY THROUGH OUR 5 AWARD WINNING HAUNTED ATTRACTIONS WITH NOTHING BUT ONE GLOWSTICK. THIS EVENT IS NOT RECOMMENDED FOR THE FAINT OF HEART
PRESALE TICKET PRICING THROUGH OCT. 31ST:
$25 GENERAL ADMISSION
$35 VIP FRIGHTPASS
THIS TWO DAY ONLY EVENT IS AT A HIGH RISK TO SELL OUT. PURCHASE PRESALE TICKETS ONLINE TODAY!
TICKET PRICING ON NOV. 1ST & 2ND:
$30 GENERAL ADMISSION
$42 VIP FRIGHTPASS