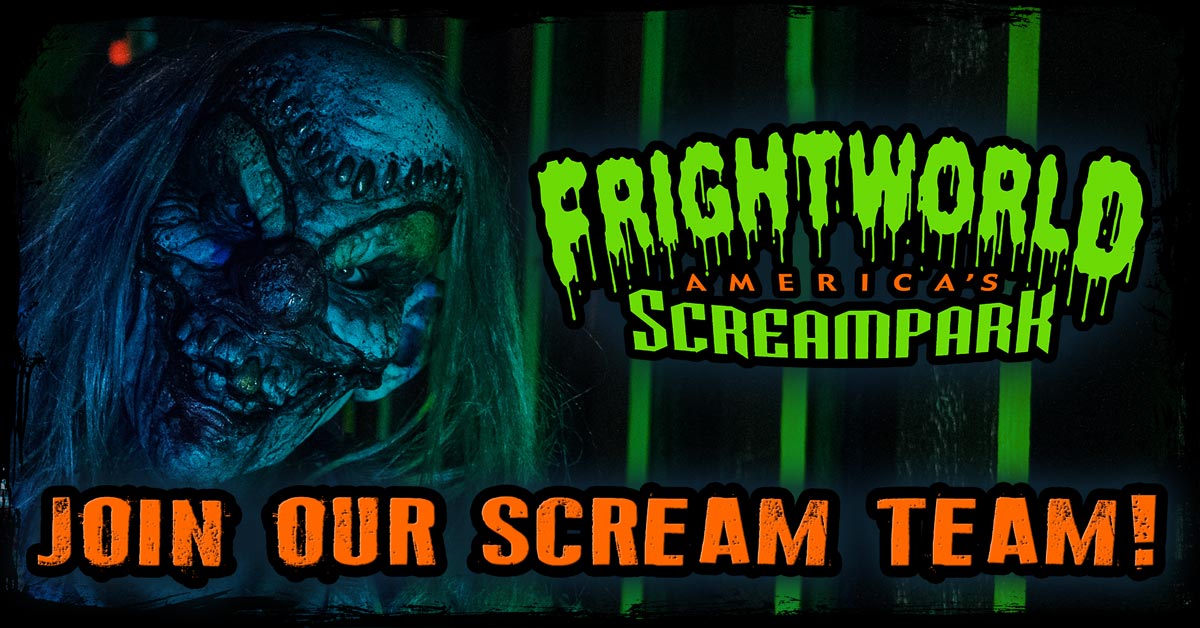 Frightworld is now hiring for the 2023 Season!
Calling all MONSTERS! If you're a self-motivated individual who would like to scare the living daylights out of people, and get paid for it, then become an actor at Frightworld America's Screampark!
---
Available Positions Include:
 Scare Actors
Queue Line Entertainers
 Ticket Takers
Concessions & Merch
 Build Crew
 Maintenance
Make-up Artists (Please email portfolio to
[email protected]
)
YOU Must be 18 or older to apply.
Join us for open auditions on of the follow dates listed below (You must show up to one of the dates to be considered for hiring):
• Friday, August 25th: 6pm-10pm
• Saturday, August 26th: 12pm-4pm & 6pm-9pm
• Sunday, August 27th: 12pm-6pm
Please note costumes are not necessary, but are welcomed!
If your flexible schedule makes you available weeknights from 6pm-10pm, weekends until 1am and you want to earn some extra cash during the evenings, then you qualify!
---
F.A.Q.
Q: Where are the auditions?
A: 1001 Hertel Ave, Buffalo NY 14216 (the former North Buffalo Kmart)
Q: Do I need to wear a costume?
A: No, it is not required. If you're more comfortable in a costume, it is welcomed.
Q: How old do you have to be to work at Frightworld?
A: You must be at least 18+.
Q: What do I have to do at the audition?
A: Ticket takers, Make-up Artists, merch and concessions will have a series of questions.
Make-up Artists: Please email portfolio to
[email protected]
and provide the portfolio of work upon interview.
Scare Actors: Be prepared to perform a skit that will be provided. You may perform by yourself, or with someone you don't know, so be prepared to step out of your comfort zone.
---